Custom Design Services

Print Design
The web, with all it's potential, can be a great marketing tool, but just as your investment broker tells you to diversify your investment portfolio, so too with your marketing strategy. Printed collateral has its marketing advantages. You can reach a more targeted market with direct mail postcards, brochures, and advertisements. We work with our clients to build a cohesive system of supplemental marketing materials that support their web presence and ultimately drive more qualified traffic to their website.

Corporate Identity Design
The value of a corporate image is immeasurable. Your company logo and identity materials build trust, recognition and make a lasting impression. Our expertise in visual branding and logo development takes your company to the next level. We ensure that your corporate logo and identity will be distinctive, professional, and original.

Illustration
From technical drawings to symbols and icons, we create custom illustrations for our clients. Whether it's a medical illustration or an abstract composite, our attention to detail is unsurpassed. Our talents go way beyond design and the web. They're rooted in the good ol' days of graphite pencils and numerous pads of sketch paper. You can trust us to conceive the original and the inspiring.

Design jobs are quoted on a per job basis. Contact our Sales Department today to have your quote prepared.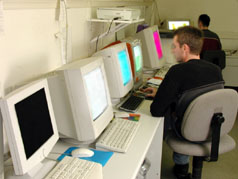 Red Moon Studios
Design
And Photography Studio
Located In Murrieta, CA